SOUTHWESTERN COLLEGE
CAREERS
FOR YOUR FUTURE
A GUIDE TO CAREER EDUCATION PROGRAMS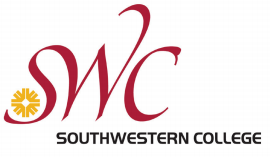 MISSION STATEMENT
Southwestern Community College District is the premier public institution of higher education in Southern San Diego County that serves a diverse community of students by providing quality academic programs, comprehensive student support services that ensure equitable access and clear pathways to student success.
Southwestern Community College District promotes learning and success to prepare students to become critical thinkers and engaged life-long learners/global citizens. The District is committed to continuous improvements through the use of data-informed planning, implementation, and evaluation.
Southwestern Community College District utilizes a variety of instructional modalities to provide educational and career opportunities in the following areas: Associate degree and certificate programs, transfer, professional, technical and career advancement, foundational skills, personal enrichment, and continuing education.
VISION STATEMENT
Southwestern College is the leader in equitable education that transforms the lives of students and communities.
VALUE STATEMENTS
Student Success – Southwestern College provides a student-centered environment, through equitable access, opportunity, support, and clear pathways that enable students to achieve their educational and professional goals.
Equity – Southwestern College intentionally identifies and removes barriers to cultivate success for all, and purposely addresses the effects of systemic inequities.
Scholarship – Southwestern College inspires students to become lifelong learners and responsible global thinkers.
Professional Excellence – Southwestern College continuously supports and educates all employees to ensure effective collaboration, support student success, and uphold the highest professional standards.
Cultural Proficiency – Southwestern College engages in cultural proficiency by providing a rich learning environment that embraces our cultural differences and experiences.
Sustainability of Stewardship – Southwestern College utilizes natural, financial and physical resources effectively, equitably, and respectfully.
Community – Southwestern College bridges the gap between higher education, civic engagement, and economic well-being to the community we serve.
Inclusionary Practices – Southwestern College actively honors and respects diversity to foster a safe and welcoming community where all are inspired to participate and realize a sense of belonging.

SOUTHWESTERN COMMUNITY COLLEGE DISTRICT GOVERNING BOARD
Leticia Cazares, Governing Board President
Roberto Alcantar, Governing Board Vice President
Griselda A. Delgado, Governing Board Member
Kirin Macapugay, Governing Board Member
Don Dumas, Governing Board Member
Melkitsedeq Jorge Hernandez, Student Member
Mark Sanchez, ED.D, Secretary to Governing Board and Superintendent/President
Non-Discrimination Policy
The Southwestern Community College District does not discriminate against any person in employment or in any program affiliated with the District on the basis of age, ancestry, color, ethnic group identification, national origin, religion, race, sex, gender identity, gender expression, sexual orientation, physical or mental disability, veteran status, or on the basis of these perceived characteristics, or based on association with a person or group with one or more of these actual or perceived characteristics.
The District will comply with Title III of the Americans with Disabilities Act of 1990 and conform to the principles of Universal Design, thereby promoting the values of diversity and inclusion, benefiting all members of the Southwestern Community College District, including individuals from all ethnic and other groups protected from discrimination by Title 5, section 53000, et seq.
Please direct questions about the Rehabilitation Act of 1973, Section 504 and student grievances to the Dean of Student Services, at 619-482-6369; direct Title IX inquiries to the Title IX officer at (619) 421-6700.
Direct inquiries regarding equal employment and other nondiscrimination policies & procedures to the Vice President of Human Services, at (619) 482-6395.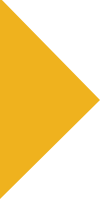 Southwestern Community College offers more than 60 Career Education degree and certificate programs that can help you enter a chosen career, upgrade your job skills and advance to a higher paying position. Programs in Career Education in many cases also provide preparation for transfer to a four-year college or university. Previously known as Career Technical Education (CTE) or Vocational Education, these programs are designed to meet today's labor market demands and provide career ladders for students.
California public community colleges, like Southwestern College, are generally the best choice for students who wish to enroll in career preparation training. In two years or less, you can be ready for a promising career that leads to employment that:
Provides economic security and personal satisfaction

Provides improved opportunities for advancement

Is in tune with the latest developments and industry forecasts

Involves use of the most modern techniques and equipment

Offers opportunities to use individual skills, abilities, and creativity

Opens doors to further education, both in college and in employer-sponsored programs
Our Career Education faculty have the education and on-the-job career experience necessary for ensuring quality training and learning experiences for our students. In addition to present day instruction, our Career Education programs have dedicated career counselors to provide personal, academic, and career counseling to help you achieve your goals. The Career Center offers workshops and a speaker series where working professionals talk about their career paths. The Career Center also coordinates with Student Employment Services to offer internship and job opportunities to all students.
UNDERSTANDING THE CAREER PAGES

The information on the following pages was gathered from several resources created by the State of California Employment Development Department, the United States Department of Labor, and with career descriptions provided by the Occupational Outlook Handbook developed by the National Bureau of Labor Statistics.
The latest wage figures for this publication were compiled from the National Center for O*NET Development. https://www.onetonline.org. The Occupational Information Network (O*NET) is developed under the sponsorship of the U.S. Department of Labor/Employment and Training Administration (USDOL/ETA).
The California employment outlook information provided in this booklet are estimates of job openings occurring between 2016 through 2026, and can be found in the Bureau of Labor Statistics, US Department of Labor Occupational Outlook Handbook on the internet at: http://www.bls.gov/ooh.
The career descriptions highlighted here represent some of our most popular and newest programs of study, and do not include all of the Associate Degrees and Certificate programs offered at Southwestern College. To view the entire list of all major and certificate programs offered at Southwestern College, go to: http://catalog.swccd.edu/associate-degree-certificate-programs/
CAREER
EDUCATION
YOUR PATHWAY TO HIGHER EARNINGS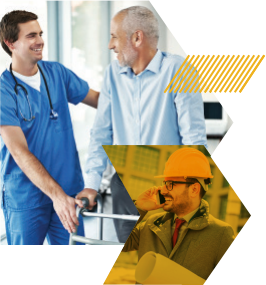 Bright Future
Green

Many high-paying jobs do not require a university degree, but they do require college coursework. Southwestern College has more than 300 Career Education degree and certificate programs to help you on your pathway to higher earnings. Here they are sorted into one of 11 Fields of Study that best describe related majors.
ADMISSIONS AND RECORDS
619-421-6700 ext. 5215 or 5216

|

*Building 1400, Room S101
The Admissions Office assists students with admissions applications, residency, petitions, registration, and enrollment in classes to include adding and/or dropping. Admissions also processes official transcripts, maintains academic records, processes grade changes, and enforces academic policies. Students can email Admissions with general questions at admissions@swccd.edu
https://swccd.edu/admissions-and-financial-aid/index.aspx
ASSESSMENT/PREREQUISITES
619-482-6385

|

*Building 1400, Room S107
Assessment Services provides a comprehensive and timely assessment of student skill levels in English, reading, and math, and recommends appropriate course placement. Highly qualified and trained staff ensures a secure, yet relaxed, testing environment aimed at minimizing student anxiety. Computerized assessment is available in the center's Assessment Lab.
https://swccd.edu/student-support/assessment-testing/index.aspx
CAREER CENTER
619-421-6700, ext. 5247

|

*Building 1400, Room S206
Experienced career and academic counselors are available for individual career planning and exploration. The career center offers tours, computerized career assessments, monthly workshops, career fairs, job shadowing and an extensive video library. To learn more go to: www.swccd.edu/careercenter
COUNSELING CENTER
619-421-6700, ext. 5240

|

*Building 1400, Room S204
The Counseling Center offers academic advisement and individual counseling to all students. Professional counselors talk with students about their academic performance, choice of career, personal goals, and transfer opportunities to other colleges and/or universities. Counselors assist students with the development of the comprehensive Student Educational Plan during a counseling appointment or online.
https://swccd.edu/student-support/counseling-and-career-advisement/index.aspx
DISABILITY SUPPORT SERVICES (DSS)
619-482-6512

|

Building *1400, Room S108
Disability Support Services (DSS) offers special counseling, specialized assessment for learning disabilities, sign language interpreters, note-taking, test proctoring, liaison with campus personnel, and other disability services based on students' needs. To start the application process, call DSS 619-482-6512 or TTY 619-482-6470 or email dss@swccd.edu for an appointment.
https://swccd.edu/student-support/disability-support-services-dss/index.aspx
EXTENDED OPPORTUNITY PROGRAMS AND SERVICES (EOPS)
619-482-6456

|

*Building 1400, Room S201
EOPS provides support services to students who are economically disadvantaged and educationally underprepared to obtain a degree or certificate. Services include: book service; academic, career, and personal counseling; transfer assistance; tutoring; job placement; career assistance; emergency loans; and priority registration. Interested students must complete an EOPS application. Email eops@swccd.edu
https://swccd.edu/student-support/more-services/eops-care
FINANCIAL AID
619-482-6357

|

*Building 1400, Room S104
Southwestern College offers a full array of financial aid programs in the form of grants, fee waivers, employment, loans and scholarships. Student eligibility for financial aid is dictated by federal and state regulations. Additional information regarding Financial Aid programs and services can be found at www.swccd.edu/financialaid
OUTREACH SERVICES
619-482-6518

|

*Building 1400, Room S101A
The Outreach Office serves as an initial source of information about Southwestern College programs, available services, enrollment procedures, and costs. It conducts an Early Admissions Program and other outreach activities for seniors at local high schools and coordinates support activities with Outreach peer advisors.
https://swccd.edu/admissions-and-financial-aid/outreach
STUDENT EMPLOYMENT SERVICES
619-482-6356

|

*Building 1400, Room S208
SES assists students in the pursuit of part-time or full-time employment on- and off-campus. Workshops are given regularly to assist students in the preparation of resumes. An annual career fair is sponsored by Student Employment Services, and on-campus recruitment days are frequently held. Interested students should email ses@swccd.edu, or go online to www.swccd.edu/ses
TRANSFER CENTER
619-482-6472

|

*Building 1400, Room S205
The Transfer Center offers students the opportunity to plan for transfer to a four-year college or university through a variety of resources and services, including a library of college catalogs and campus videos, educational computer programs and articulation agreements. Services include academic workshops and advising by transfer counselors, university advisors, and organized tours to various colleges and universities.
https://swccd.edu/student-support/transfer-center/index.aspx
SCHOOLS, UNITS AND CENTERS

School of Arts, Communication and Social Sciences
School of Business and Technology
School of Counseling and Student Support Programs
School of Language, Literature, and Humanities
School of Mathematics, Science, and Engineering
School of Wellness, Exercise Science and Athletics
School of Continuing Education and Workforce Development
Higher Education Center at National City
Higher Education Center at San Ysidro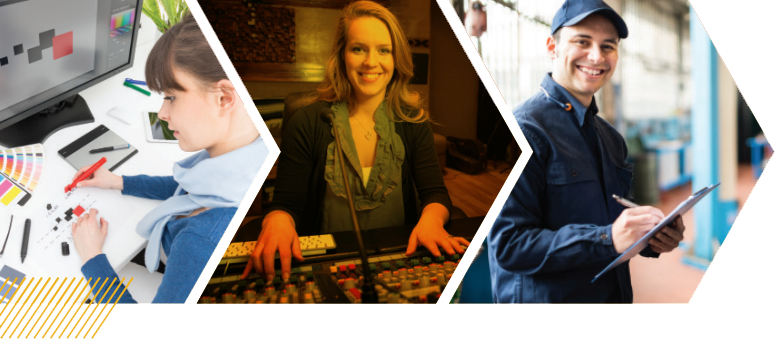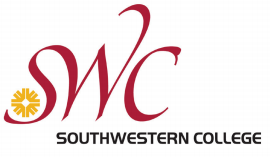 SWC CAREER CENTER
CALL 619-421-6700 x5247
VISIT www.swccd.edu/careercenter
900 Otay Lakes Road, Chula Vista, CA 91910-7299
www.swccd.edu